COMMERCIAL PROPERTIES SUNDEK OF WASHINGTON HAS WORKED WITH
We can work with any type of business, but here are the types we most commonly work with.
Featured Video
Accommodation During Beautification
When Stevenson Village decided to make updates on their property, they hired us to resurface their walkways and the floors of the breezeways of their three-story condos. Even though the condos were occupied while we were working, we were able to complete the job in a timely manner while keeping the living areas tidy for residents.
More Videos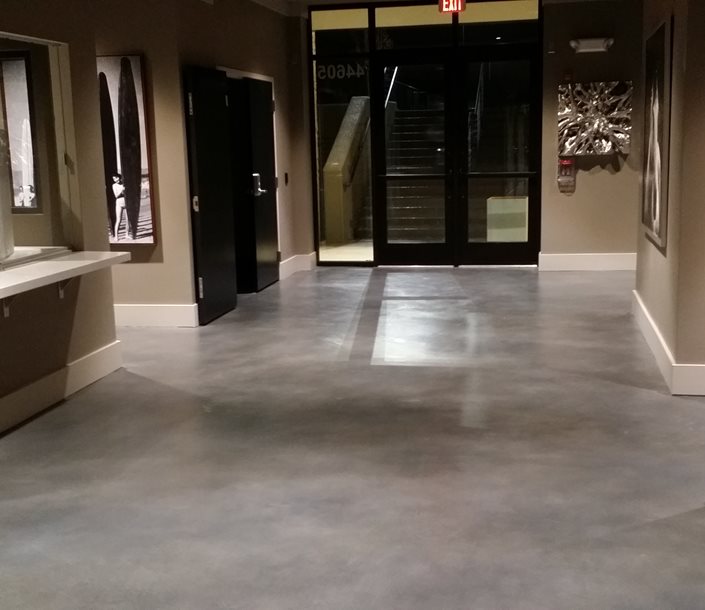 Our commercial services
Stained concrete (for changing the color of your surface)
Stamped concrete overlays (for creating the look of stone or other materials)
Epoxy coatings (indoor floors)
Textured overlays (outdoor surfaces)
Acrylic finishes
Project length
The length of your project will depend on the condition of your existing surface, the complexity of your new design, and the weather (if the surface is outdoors). Even though there are a few variables—some of which are out of our control—one thing is constant: We work to complete your project within your requested timeline.
Maintenance
We use high-quality sealers that will not only make your surface last longer, but also make it easier to clean. Our sealers make decorative concrete surfaces less porous, so they're less likely to stain. General maintenance includes removing debris and other dirt with a broom or blower and mopping as needed.