COMMERCIAL PROPERTIES SUNDEK OF WASHINGTON HAS WORKED WITH
We can work with any type of business, but here are the types we most commonly work with.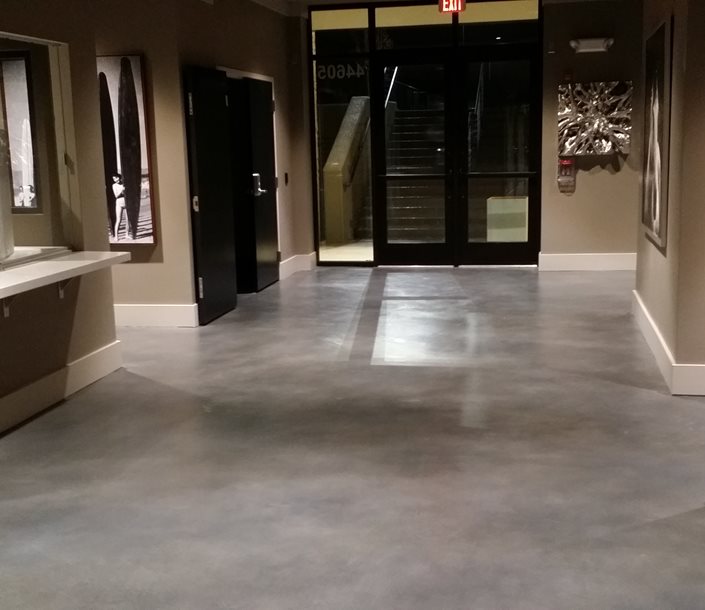 Our commercial sevices
Epoxy coatings (indoor floors)
Textured overlays (outdoor surfaces)
Acrylic finishes
Featured project: Museum Floor Transformed at the Museum of the Bible in DC
Project length
The length of your project will depend on the condition of your existing surface, the complexity of your new design, and the weather (if the surface is outdoors). Even though there are a few variables—some of which are out of our control—one thing is constant: We work to complete your project within your requested timeline.
Maintenance
We use high-quality sealers that will not only make your surface last longer, but also make it easier to clean. Our sealers make decorative concrete surfaces less porous, so they're less likely to stain. General maintenance includes removing debris and other dirt with a broom or blower and mopping as needed.
Contact us about your project
If you'd like to talk to us about your project, fill out the form on this page and we'll contact you.
You can also contact us by phone at 866-631-8664
Or by email: [email protected]
We work in all the major cities in the area including:
Arlington, Alexandria, Fairfax, and Reston, Virginia
Bethesda, Frederick, Gaithersburg, and Hagerstown, Maryland
Washington D.C. and beyond
We look forward to helping you with your next project!