Outdoors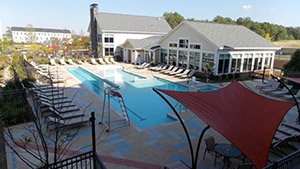 SUNDEK of Washington has been resurfacing concrete for residential and commercial spaces for decades. We have diligent artisans and decorative concrete experts who take pride in their work and have a common goal: to create beautiful surfaces that will last for decades.
Why resurface concrete
If you have an existing concrete surface that is either outdated or damaged, there's no need to rip it all out and start from scratch. SUNDEK of Washington can apply a coating on top of your existing surface, creating a surface that looks brand new.
Weather considerations
Since we've been resurfacing concrete in the Washington D.C., Maryland, Delaware, and Virginia areas for decades, we know how to create durable surfaces that can withstand harsh weather. We can help guide you in choosing the right products for your space.
Outdoor areas SUNDEK can resurface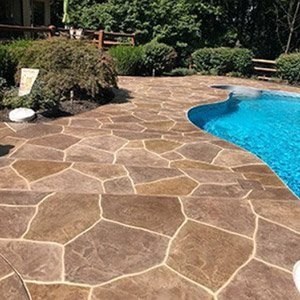 Our clients often tell us that they want a beautiful pool deck that's both comfortable to walk on and slip resistant. We're always happy to tell them that we can create a pool deck that meets all of those requirements.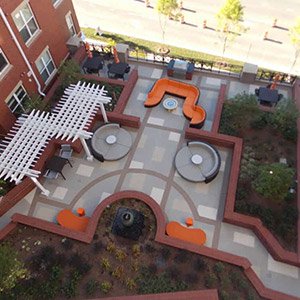 Since winter weather often forces us indoors, residents of this area of the country relish time spent outside when the temperature is right. That's why we love creating beautiful patio areas where people can thoroughly enjoy the outdoors.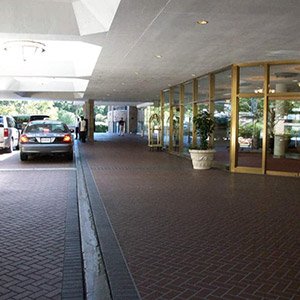 A driveway is one of the first things you see when approaching your home. And for commercial property owners, it's the first thing your customers see. That's why SUNDEK of Washington takes great pride in creating driveways that are functional and create a great first impression.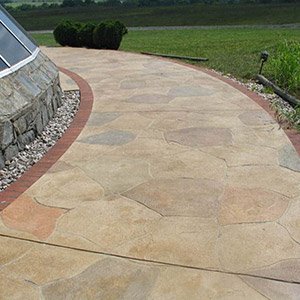 Walkways and entryways are the ultimate welcome mat to your home or business! SUNDEK can help you add curb appeal without having to remove your existing surfaces.
Design possibilities with concrete resurfacing
When resurfacing your existing concrete, you can either stick with the same look you had before, or switch it up entirely—the sky is the limit when it comes to design options! SUNDEK products give you flexibility when it comes to choosing colors, textures, and patterns. We can even create the look of brick, wood, limestone, or other another material you like with a stamped concrete overlay.
Your project
Contact us to schedule an onsite visit. We can assess your current surface and provide a wide range of options for restoring and repairing your concrete.