About Us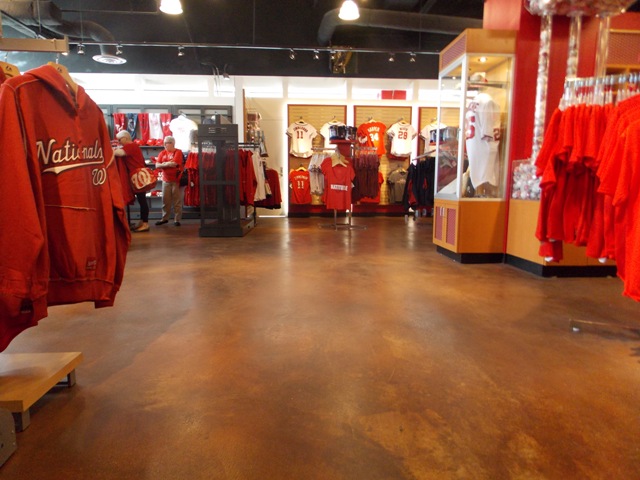 At the Washington Nationals gift shop, SUNDEK of Washington removed carpet from the existing concrete floor and used SunCanvas microtopping and SunAcid to beautify it.
Contact us about your project
Our products
We only use tried-and-true SUNDEK products and are an authorized SUNDEK dealer. SUNDEK started their business in 1970 when they launched their first product: Classic Texture. It's a product that's unmatched in the industry for its strength, durability, resistance to staining and wear and tear, and can be customized. Since the development of Classic Texture, SUNDEK has continued to develop and perfect their products. Check out their full line of products or you can contact us to discuss which product is best for your project.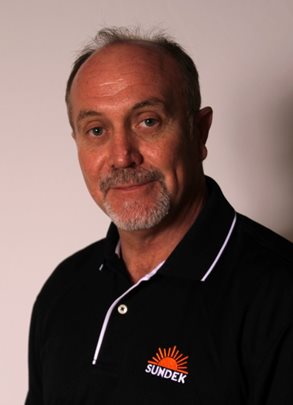 Be a solutions provider
General Manager Bob Miller credits much of the work he's generated to being someone people can count on to provide a solution to a problem.
Projects at well-known locations in the area
White House pool
Washington Nationals Park Store
The Washington Plaza Hotel
Dunn Loring Metro in Dunn Loring, VA
Tutti Frutti Restaurant in Fairfax, VA
Boulder Crest Wounded Warriors Retreat in Bluemont, VA
Potomac Club in Woodbridge, VA
Award-winning work
Here are some of our award-winning projects.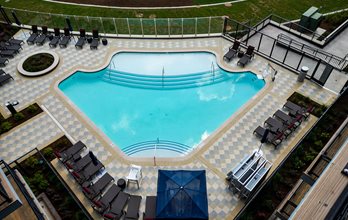 A bird's-eye view of the pool deck at The Emerson in Centreville, VA, where we resurfaced the pool deck and customized with a multicolored pattern. This pool deck earned us the Gold award in the Commercial category for 2020. You can see more of this project here.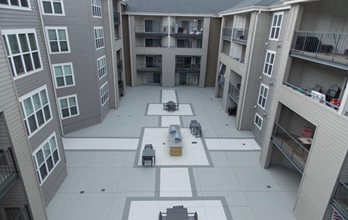 Over 40,000 square feet of shared outdoor space got a makeover with concrete coatings at The Citizen at Shirlington in Arlington, VA. You can see more of this project here.
See more pictures of our award-winning work.
What our customers say

This was my first time using Sundek of Washington and they did an excellent job. I would 100% use them again in the future. I had them come out to repair a deck around my pool. It looks good as new and I have no complaints. The workers were courteous of my home and very professional. I appreciated that they cleaned up after themselves when done. I highly recommend them to others.
-Florence Y., Virginia Beach, VA

The installers were exceptionally talented and efficient. Stone representation looks real. Installation was completed on time.
-Stuart A., King George, VA
Read more customer reviews and testimonials.
FAQ – Frequently asked questions
Have a question about SUNDEK? We have an answer! See SUNDEK's frequently asked questions to learn more.
Our service areas
We serve all of Washington D.C. and surrounding areas, including Arlington, Alexandria, Fairfax, and Reston, Virginia; Bethesda, Frederick, Gaithersburg, and Hagerstown, Maryland; and beyond. If you're not sure if you fall into our area of service, give us a call to find out.
Get a free quote for your project
Working with us is easy
From revitalizing industrial laboratories, warehouses, pharmaceutical facilities and kitchens, we are equipped to handle a range of services while adhering to local code enforcements and industry standards. Here's our process.
Appointment for inspection
Pre-inspection and logistics agreement
Property and environment protection
Surface preparation
Coating installation
Project completion
Contact us
Have questions about what we do or interested in a free quote?
Call us: 866-631-8664
Email us: [email protected]
Or fill out the form on this page