What kind of concrete repair can SUNDEK of Washington do?
We work with concrete that is cracked, spalling, chipping, fading, or has any other type of damage. With more than 30 years of working with concrete, there's nothing we haven't seen!
Contact us about your damaged concrete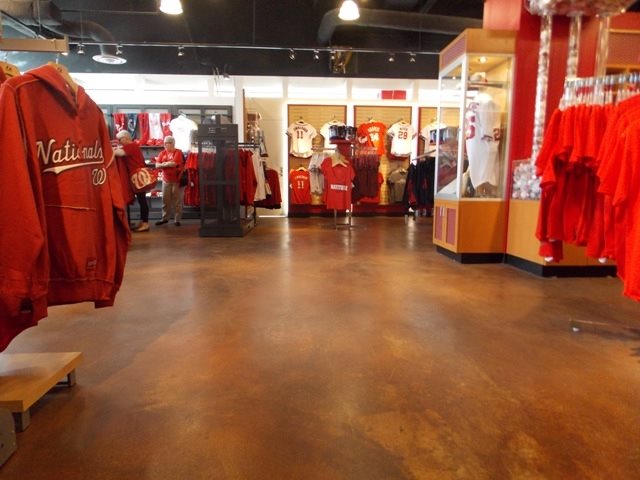 When should I fix my damaged concrete?
It's critical to fix damaged concrete as soon as possible because the longer you let it sit, the worse it gets. Especially in our area of the country where we get rain and freezing temperatures, weather can cause even more problems on a damaged surface.
What does SUNDEK of Washington do with damaged concrete?
After years of experience, we've seen it all when it comes to concrete. Generally, here's how we approach a damaged surface:
Assess the damage. Our experienced contractors can identify the cause of the damage and help create a plan to prevent it from occurring again.
Resolve the problem spots.
Determine necessary steps to help the area blend in with the rest of your concrete surface. There are many ways to do this. We can use color, texturing, and other techniques to make the previously troubled spot blend in seamlessly with its surroundings. If your surface had cracks, we can incorporate them into a new design with custom scorelines. Resurfacing is another option. We can apply a coating and do stamping or staining to give you a surface that looks brand new.
Seal the surface. This step will protect your concrete and help prevent future damage (read more about the importance of sealers).
Can I repair damaged concrete myself?
Although it is possible to repair concrete yourself, we don't recommend it. Experienced and trained contractors such as the installers at SUNDEK of Washington have years of experience working with concrete. Working with a professional is ideal so that you don't inadvertently make things worse.
What other services does SUNDEK of Washington offer?
Basement Floor Remodeling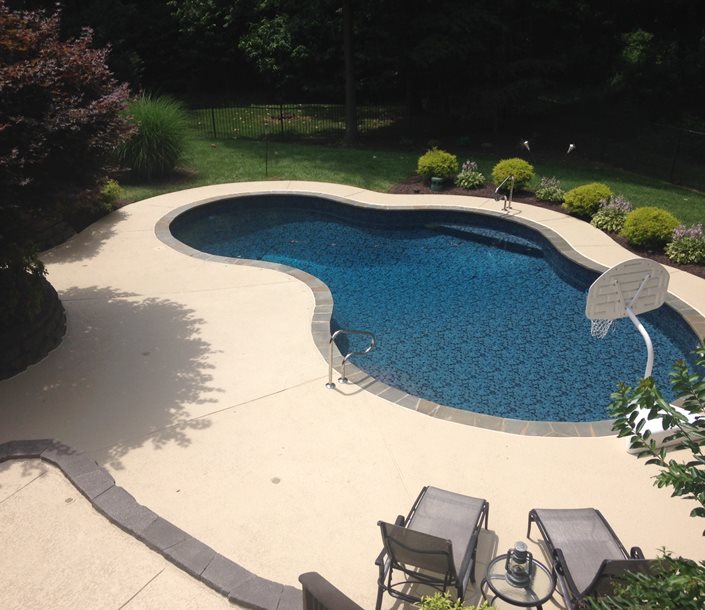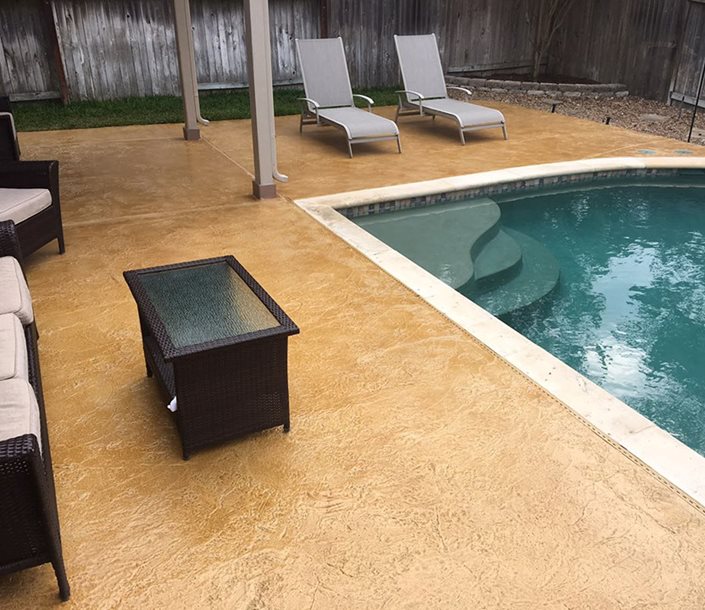 Contact us about your project
If you'd like to talk to us about your project, fill out the form on this page and we'll contact you.
You can also contact us by phone at 866-631-8664
Or by email: [email protected]
We work in all the major cities in the area including:
Arlington, Alexandria, Fairfax, and Reston, Virginia
Bethesda, Frederick, and Gaithersburg, Hagerstown, Maryland
Washington D.C. and beyond
We look forward to helping you with your next project!