Old World & Modern Come Together for Beautiful Outdoor Living
Walkways, patios, and a pool deck at a luxury apartment complex near Washington, DC, provide a beautiful space for residents to enjoy the outdoors.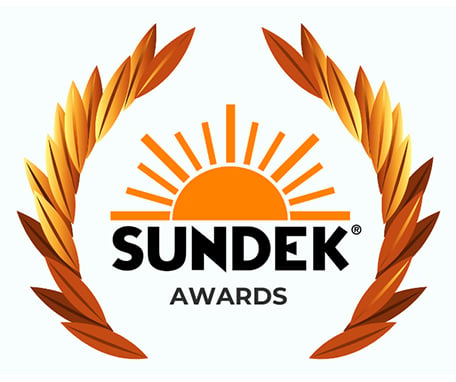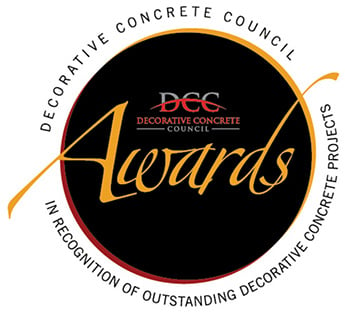 2020 Project Video of the Year
2020 DCC Multiple Applications, Over 5,000 Square Feet, Second Place
Lumen Apartment Homes in Tysons Corner, Virginia, provides luxury high-rising living just outside of Washington, DC. Just slightly over 10 miles from the National Mall and less than a mile from The Shops at Fairfax square, it's in a highly desirable location. That quality, in combination with its attractive grounds, make it a sought-after place to live. Adding to the appeal are the stunning outdoor living spaces, a result of the collaborative efforts of SUNDEK of Washington (SOW) and Land Design Architects.
Learn more about our work at apartment buildings and condo complexes.
Susan England, PLA at LandDesign, says that when she began working on the project at Lumens, she and the project team wanted to create something special for the residents of the apartment complex. That's why she contacted Bob Miller of SOW to install the decorative coatings. "We asked Bob to join us in this collaboration to see what we could come up with," says England. SOW has a reputation in the area for completing high-quality work within the desired timeline and budget.
Contact us for a free quote
Two floors of the building needed to be designed: the 7th floor amenities area and the 32nd floor rooftop amenities areas which also includes the adjoining rooftop pool deck. The entire area that slated to be resurfaced is 7,710 square feet of space. On the rooftop, residents have a 360-degree bird's-eye view of the surrounding area, so the flooring needed to be fitting for such a setting. LandDesign had an aesthetic in mind: Old-World charm in today's high-tech world. In other words, they wanted something with a classic look but a modern feel. To achieve this, England and Miller partnered to devise a plan for all the concrete areas including walking paths, pool deck, and patios.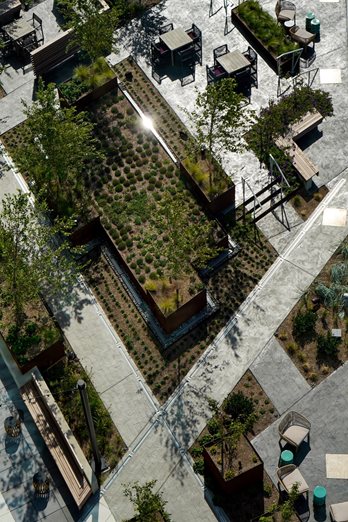 A series of walkways and patios create a visually appealing space for residents of the luxury apartment building to spend time outdoors.
LandDesign and SOW collaborated for months before the work on the project began. On every project, choosing the right materials and the right design for the space is critical so the client ends up with a product they're happy about. For the walkways and outdoor patios on the 7th and 32nd floors, England and Miller decided on SUNDEK's SunStone product. SunStone is an architectural limestone concrete coating that can customized with colors in addition to hand-carved designs and textures. The product can be customized in a variety of designs—contractors can use it to create the look of materials such as travertine, flagstone, slate, and tile, and they can also create custom patterns. For this project, the team decided to customize the overlay to have the appearance of travertine.
SUNDEK contractors apply SunStone directly to the top of the concrete surface using a trowel. As the material dries, the contractor can hand-carve the desired design into the surface to create the desired look. The beauty of SUNDEK overlays is that you can get the look of heavy materials such as travertine pavers without the actual weight of the pavers. In a space like this—the 7th and 32nd floors of a high-rise building, considering weight is a requirement as there are engineering limitations to how much weight a floor can bear.
For every SUNDEK product, there are a line of standard colors to choose from. With SunStone, for example, there are 10 standard colored oxides. Potential clients should know that SUNDEK contractors are willing to work with clients to create custom colors if none of the standard colors work with the aesthetic they want. In this case, SOW and LandDesign decided on one of SUNDEK's standard colors: Charcoal. Integrated within the walkways is lighting that fits the space nicely.
For the pool area, SOW suggested their most popular product for pool decks: Classic Texture. Classic Texture is the product that launched SUNDEK's business in 1970, and SUNDEK has been creating and perfecting products ever since. In addition to being beautiful, Classic Texture has many qualities that make it a favorite among our clients. A pool deck coated with Classic Texture tends to stay cooler than other types of surfaces, due to the nature of the product and the way it's textured. Using a light color rather than a dark color for the pool deck also helps the deck stay comfortable enough to walk on since light colors tend to absorb It's also incredibly durable and able to withstand the constant wear and tear that pool decks are often subjected to—especially ones in busy locations such as an apartment complex.
Another benefit to choosing Classic Texture is that it is slip resistant, providing a peace of mind. The textured surfaces means that the deck doesn't get slick, even when wet. For property owners, this is a must as safety is paramount.
Since Classic Texture is a non-porous acrylic surface, it's resistant to absorbing things like oils from sunscreen and the like. It's also very easy to clean, which is a pleasant surprise for maintenance crews. SUNDEK contractors always finish every job with a high-quality sealer. The sealer protects the surface from things like flaking, wear and tear, chipping, color fading, and more. It also prevents chlorides and water from seeping into the surface which prevents damage during freeze and thaw cycles on outdoor concrete surfaces. This is an especially important quality in this region of the country where freezing temperatures are common during winter.
England noted that equally as important as the aesthetic of the surfaces was the maintenance of the surfaces. With both SunStone and Classic Texture, the desire for easy cleaning is a reality. In fact, maintenance for all types of SUNDEK surfaces are easy to maintain. General maintenance includes removing dirt and debris from the surface every few weeks to keep the area clean and power washing as needed. For spots that are hard to remove, SUNDEK recommends a non-abrasive commercial cleaner. Clients can always contact their SUNDEK installer for questions about maintenance and caring for the surface.
Working on a high-rise building has its challenges—for example, space to work is tight—but it's nothing that would hold a SUNDEK contractor back from completing a job on time and within budget. In the end, LandDesign was thrilled with their collaboration with SOW. "Based on this collaboration, this won't be our last time working with them," says England. "We will absolutely continue to recommend them to clients and use them every chance we get."
Do you need resurfacing work done on your commercial project? Contact us for a free quote!