Sealing Concrete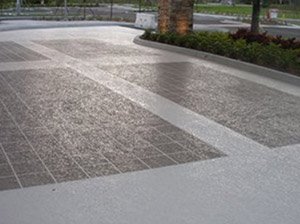 The best way to protect your decorative concrete surface is to have it coated with a high-quality sealer.
Why do I need to seal my surface?
Sealing a decorative concrete surface is critical no matter where you live, but it's especially important for outdoor surfaces that see lots of rain, hail, and snow—especially if snow sits on it for long periods of time. In addition to protecting your surface from the elements, SUNDEK sealers can protect from everyday wear and tear, oil spills, chemical spills, and more.
Can I apply sealer myself?
While it might be tempting to try to apply a sealer yourself, we recommend having a professional do it for you, as the conditions need to be practically perfect to do it. One of the most common issues during the application process is applying too much which causes bubbling. It's also critical to apply the sealer in the right conditions. Outdoor temperatures that are either too hot or too cold can also cause bubbling. Additionally, it's important to apply the sealer an appropriate amount of time after the decorative concrete coating was applied. If you do it too soon, your surface may end up looking discolored. Since we're familiar with these nuances, we can make sure your sealer gets applied properly.
Contact us to get a quote on sealing your concrete surface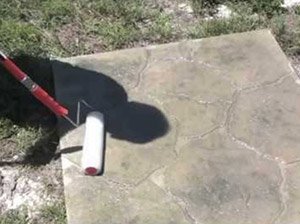 How often do I need to reseal my surface?
The frequency for reapplication depends on where your surface is located and how it's used. For example, an infrequently used walkway that's protected from the elements will need to be resealed less often than a driveway that has snow sitting on its surface for two months a year. At SUNDEK of Washington, we've been working with decorative concrete for decades in the Washington D.C., Maryland, Delaware, and Virginia areas. Our experience means we're well versed in the needs of decorative concrete in this region, so we can guide you through the process of determining a resealing schedule.
What sealers does SUNDEK of Washington offer?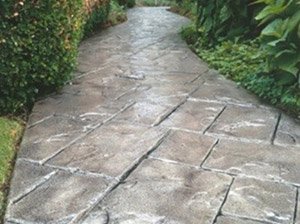 SunClear EcoProtect is ideal for an indoor concrete floor sealer. This clear concrete sealer has low VOCs and is easy to use and clean up, so it's environmentally friendly.
SunClear UltraProtect is an outdoor concrete sealer that is also ideal for high-traffic areas. It can protect surfaces that require impact resistance including service bays and aircraft hangars. This is also a great choice for sealing concrete driveways, garage floors, or basements. This sealer is hard yet flexible, so it provides protection against chemicals and abrasion. You can also add aggregates to it to make a surface less slippery.
AcryClear 25 is a UV stable acrylic sealer well suited for outdoor use on stamped concrete, exposed aggregate, or even pavers. It is available in gloss, satin and low VOC formulas.
Contact us about your next project
If you'd like to talk to us about your project, fill out the form on this page and we'll contact you.
You can also contact us by phone at 866-631-8664
Or by email: [email protected]
We work in all the major cities in the area including:
Arlington, Alexandria, Fairfax, and Reston, Virginia
Bethesda, Frederick, Gaithersburg, and Hagerstown, Maryland
Washington D.C. and beyond
We look forward to helping you with your next project!