Industrial Floor Coatings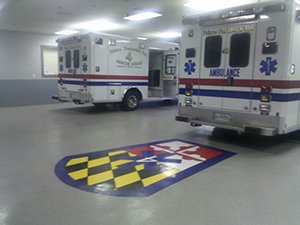 See more pictures of industrial floor coatings
SUNDEK of Washington works with a variety of industrial customers including (but not limited to):
Assembly Plants
Aviation
Distribution Warehouses
Food Processing
Institutional
Laboratories
Manufacturing Facilities
Pharmaceutical
Safety
A surface that's resistant to slip-and-fall incidents is a must for an industrial space. That's why we make safety our top priority. We can give your surface a texture to make it slip resistant.
Design
If you have a particular logo you'd like on your industrial floor, we can create a custom stencil and finish it off with colors of your choice. Just let us know what you're looking for and we can make it happen!
Durability
A long-lasting surface is key when it comes to choosing materials for industrial floors. They need to be able to withstand everything from oil spills to the weight of heavy machinery.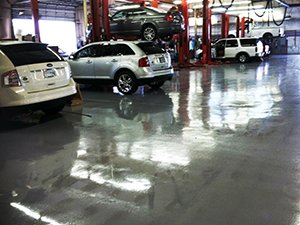 SUNDEK of Washington's solutions for industrial floors
Epoxy and polyaspartic are two of the best commercial-grade solutions for industrial floors. Talk to us about which would be the right fit for your industrial space. (Or read about choosing between epoxy and polyaspartic.)
Our products:
Contact us about your project
If you'd like to talk to us about your project, fill out the form on this page and we'll contact you.
You can also contact us by phone at 866-631-8664
Or by email: [email protected]
We work in all the major cities in the area including:
Arlington, Alexandria, Fairfax, and Reston, Virginia
Bethesda, Frederick, Gaithersburg, Hagerstown, Maryland
Washington D.C. and beyond
We look forward to helping you with your next project!