How to Maintain Stained Concrete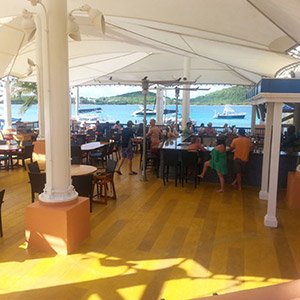 Most people will prefer acid staining to improve the appearance of their floors. According to homeowners, acid stained concrete is more resistant to peeling and fading that are usually encountered when using other floor coatings. However, it is still very important to practice stained concrete maintenance activities as often as necessary to ensure that acid-stained floors will not lose its shine and beauty. The following are some tips on how to maintain your acid-stained concrete floor:
Limit foot traffic. All things wear easily when used daily. If your acid stained concrete floor unavoidably gets heavy foot traffic from day to day, consider getting the most durable and flexible sealant for your acid-stained floor from the very beginning or choose epoxy coatings instead.
Regularly check the condition of the protective sealer coating of the acid-stained floor. Although acid stain is permanent and absolutely maintenance-free, the sealant has a weaker chemical composition and needs to be checked from time to time. The everyday presence of contaminants and climatic factors like sunlight, temperature and moisture in the air will inevitably cause the sealant to wear and dull so monitor your sealant regularly.
Recoat as often as necessary. Recoating with sealant is usually done once or twice a year, depending on the condition of the sealant. If the sealant badly needs it even if it's just a few months after it was applied, then recoat it as soon as possible to avoid compromising the acid stains that decorate the concrete. Not only are sealants cheaper than acid stain, keeping the sealant in good condition prolongs the beauty of acid-stained concrete.
Choose a good product and an even better service provider. In choosing the brand of stain products, protective sealants, and expert service for stained concrete maintenance, keep in mind that money is better spent on quality purchases. Aside from this, ask if the product or service includes a guarantee of the durability and efficiency of the product. If you want to minimize costs for stained concrete maintenance services, choose a company that will provide long-term maintenance assistance.
Educate Yourself. Expect that expert applicators will cost a considerable amount of service charge. As much as we would want people to save money, acid staining is not one of the do it yourself projects that can be done by untrained individuals. Acid staining requires training since the chemicals being used in this process requires special handling. In order to avoid unnecessary trouble, simply opt for expert service when it comes to concrete acid staining.
To avoid costly and effort-consuming maintenance programs in the future, might as well hire the best acid staining expert in your area to make the first stain and sealant application as flawless as possible. Ensure cleanliness and contaminant-free floor before staining. Moreover, before covering the acid-stained concrete floor with protective sealant, be sure that there are no excess residues and contaminants present on the floor. These factors are the usual causes of stained floor failures—many of which are irreversible once the sealant have already set and hardened.
Free Analysis & Estimate