How Long Will a Concrete Coating Last in Maryland?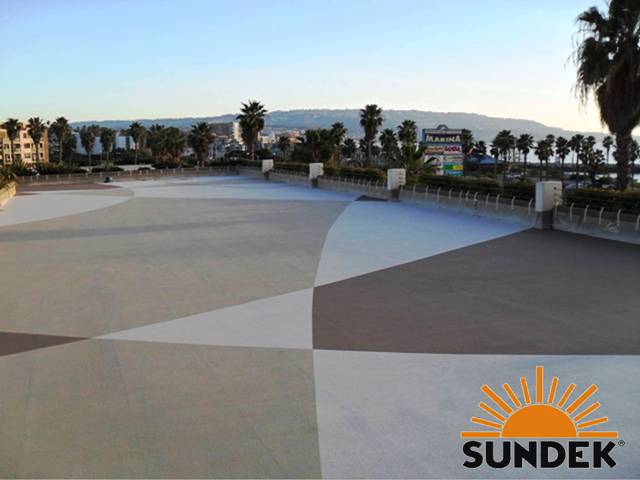 Concrete Coating - for a Patio
If you invest in a coating for your concrete patio in Maryland, you want it to last. The good news is, if you care for it properly, you can expect it to last from one season to the next, especially if you go with something like the Sunstone concrete coating. This coating is meant to last for years. Of course, if you fail to take care of the coated concrete, it will deteriorate and you will have to replace it earlier than expected. Fortunately, if you follow some tips, your coating will look great over the years.
Keep It Clean
If the concrete patio at your Maryland home builds up dirt and debris, the coating won't last as long as it should. Sweep and wash it on a regular basis so it will stay clean. Don't be afraid to take the pressure washer out to eliminate the excess dirt and grime.
Keep It Sealed
You need to keep your patio sealed so it stays protected. Apply a new sealer every year so the coating lasts. If you notice that it doesn't need a new sealer every year, then you can apply one every two years. Don't wait longer than every two years, though.
Even Out the Foot Traffic
If you have an area that is prone to heavy foot traffic, redirect the traffic to another area. If everyone walks one way, the coating in that area will be prone to wear and tear. However, if you even out the foot traffic, your patio or pool deck will be likely to last much longer.
If you take care of the concrete patio outside of your Maryland home or business, your coating should last for years. Follow these tips so you don't have to replace your coating anytime in the near future.
Free Analysis & Estimate