Stained Concrete Transforms the Floor of Your Washington Coffee Shop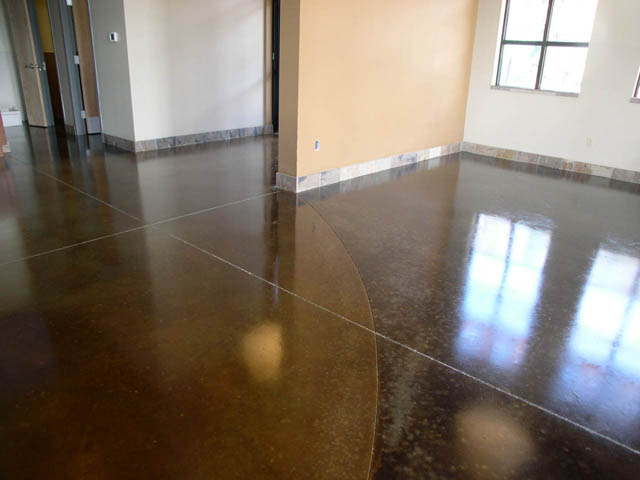 Stained concrete coffee shop floor
Whether people rush into your coffee shop on their way to work to grab a cup of java or sit down to enjoy conversation with friends, you can create a more inviting and interesting environment by adding a stained concrete floor. The goal is to give your guests a place where they feel comfortable coming for coffee, cappuccino, doughnuts, pastries, and whatever other goodies you sell.
Enhancing your concrete floors is an excellent way to improve business. After all, people want to spend time in a place that looks incredible. To give them what they want, opt for stained concrete in your Washington coffee shop. In no time, you will notice that some people no longer hurry in and out and that the number of customers visiting your business increases.
For stained concrete at your Washington coffee shop, you have two options, a water-based or acid-based stain. Using superior products, like SunH2O and SunAcid, will produce results that exceed your expectations. Although both achieve magnificent outcomes, they work in different ways.
A water-based stain consists of liquid pigments and soluble polymers. Although this type of stain does not etch the surface, the floor in your coffee shop will last a long time because of an adhesive promoter as part of the formula. You can choose a single color or have the installer layer several different colors that create a one-of-a-kind look.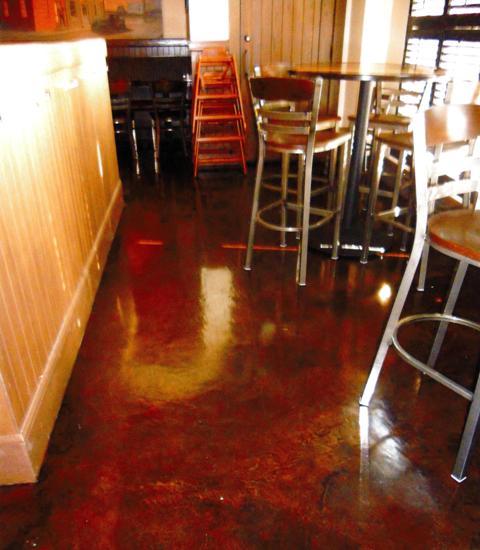 Gold-Washington SunCanvas With Stained Concrete
In comparison, an acid-based stain etches and penetrates the concrete surface, where it reacts to specific chemical compounds. That reaction creates more of a marbled effect, even when using just one color. For something more dramatic, you can choose several colors. Again, this produces a unique masterpiece unlike any other business offers.
If you want to transform your business, paint the walls a new color, provide your customers with comfortable seating, serve the best coffee and sweets in the city, and have stained concrete in your Washington coffee shop applied to the floors.
Free Analysis & Estimate