Garage Floor Systems – Why Epoxy Color Flake is a great Garage Floor Coating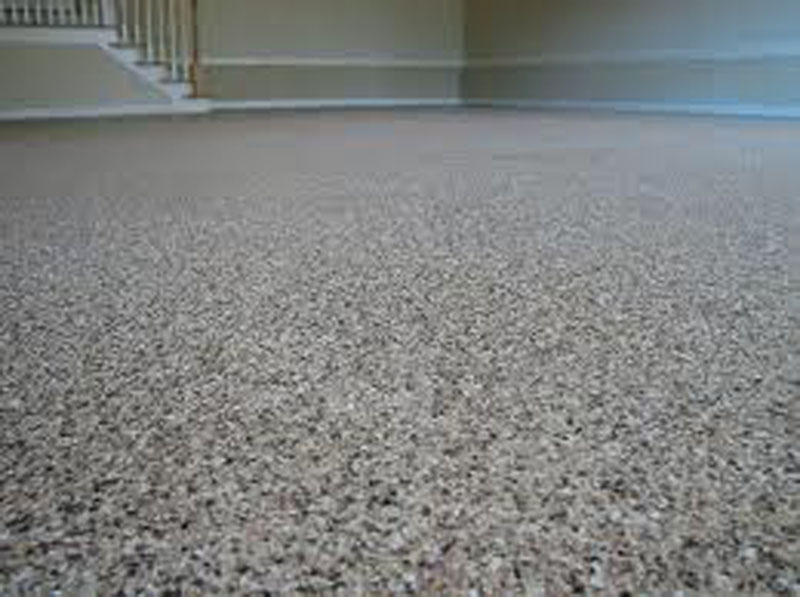 Epoxy Color Flake
Are you looking for a new way to spruce up your garage floor? Along with functionality, do you want something that looks great? If so, consider an epoxy color flake flooring system. Although there are numerous products on the market, nothing beats Sundek's SunChip and SunOne. The results will surpass your expectations.
Both of these products are used to enhance a concrete floor to make it more durable and resistant to impacts, stains, hot tire pickup marks, chemicals, oil, abrasions, and more. When professionally installed, your new garage floor will provide you with many years of flawless service.
Request a Free Estimate
SunChip
This Sundek product comes in 12 unbelievable colors. This garage flooring solution starts with the application of the SunEpoxy or SunOne polyaspartic system. From there, the installer adds multicolored flakes made of vinyl acrylic. You can choose more traditional colors, like Café Mocha or Marble, or step outside the box by selecting Santana or Fire Brick, although there are many other options.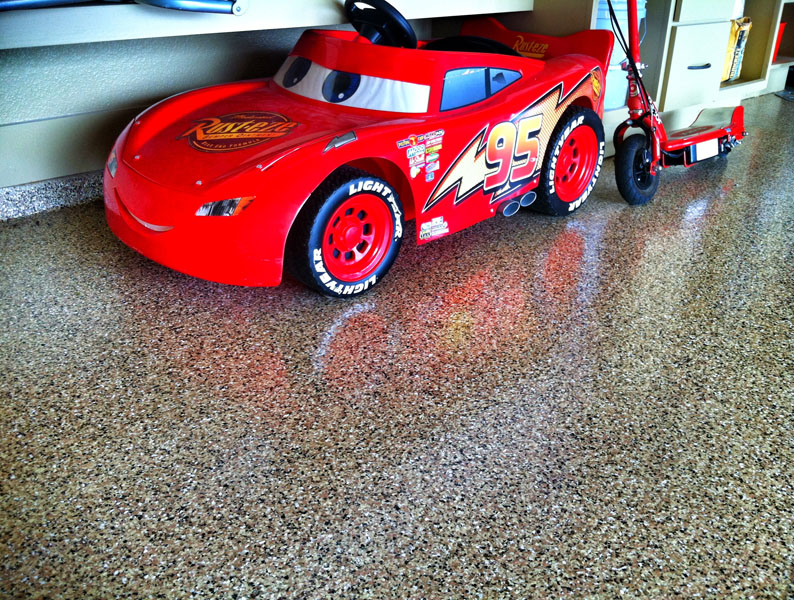 Epoxy Color Flake Floor
Depending on the level of subtleness or boldness you want to achieve, the installer will add the appropriate density of flakes and in the right size. These flakes are available in a 1/4-inch size, which is standard, or you can opt for 1/8-, 5/8-, or even 1-inch sizes. If you prefer a garage floor that looks more like carpeting, stick with the smaller chips, whereas, for the appearance of granite or terrazzo, you want the larger-sized flakes with a greater variety in color.
SunOne
SunOne is a polyaspartic flooring coating system that is very durable and extremely abrasion resistant. With this system, the installer adds the flake colors of your choosing to one of the 16 base colors for this product. The SunOne product is often used as a top coat to seal off and protect the color flakes below. The outcome is a one-of-a-kind flooring solution. Depending on your preference for an epoxy color flake floor, a professional installer can also mix and match colors. If you need help, the expert can offer suggestions, or you can spend time online looking at what other homeowners did.