Epoxy Color Flake Concrete Floors for Patient Rooms in a Maryland Hospital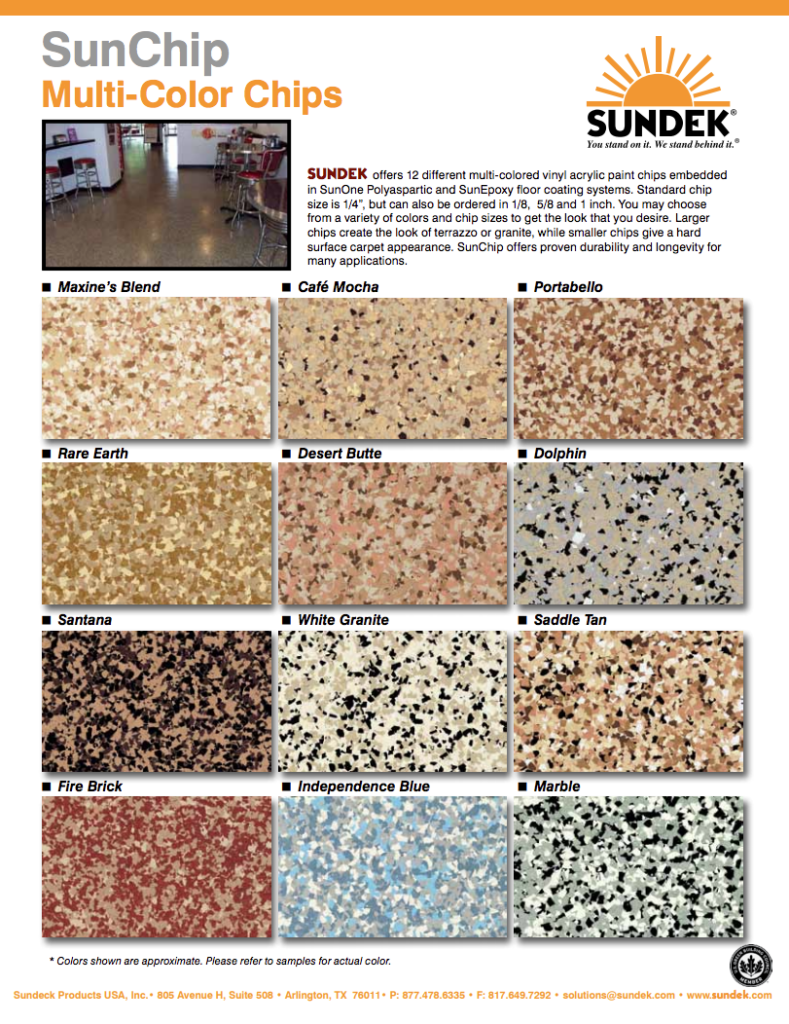 Epoxy Color Flake Floors Chip Color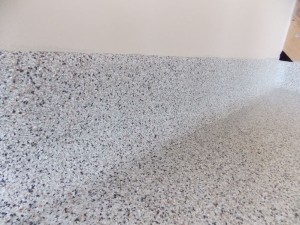 Epoxy Coatings can be very durable
There is nothing fun about being in the hospital. Even when you're just having a minor surgery that requires a two-day stay, it is common for patients to quickly feel depressed and isolated. Some hospitals in Maryland discovered that color flake floors have a unique way of making people feel better while they are waiting to go home.
When used in patient rooms, the sparkly flakes create a pleasant and relaxing environment. For people who need to stay in the hospital for an extended period, staring at white walls and floors can make them go stir crazy. Using top-of-the-line products like SunMetal FX or SunFlek gives patient rooms personality and character. While a simple change makes a world of difference for adults, it is even more impactful for children.
One of the exciting aspects of color flake floors in Maryland hospitals is that you can choose to have a small or significant volume broadcast. As an example, to make the patient rooms used by adults feel homey, a subtle density of flakes is ideal. However, for rooms where young children and teenagers stay, a denser volume makes the room look and feel fun.
Depending on the mood that you want the color flake floors in the patient rooms at your Maryland hospital to achieve, you can also choose one color or several. Again, a single color gives rooms a more adult look and feel, whereas multiple colors create a younger and more vibrant vibe that children love. With so many possibilities, you could even give each room a somewhat different appearance.
Just imagine what you could do with flakes in colors like Caribbean Blue, Copper Penny, Fire Glow, Inca Gold, Sea Glass, Violet Shimmer, and others. If you want to go all-out with color flake floors at a Maryland hospital, you could have a professional installer create unique designs throughout the patient rooms, perhaps creating a color block effect.
Free Analysis & Estimate