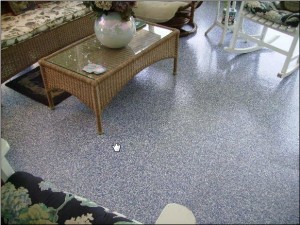 Are you looking for the best way to add more usable space to your home without the cost of actually building an addition? Perhaps you are simply looking for a way to give your family dedicated areas for play or some other activity, or you want to add value to your home before it goes on the market. The best way to do any of this is to finish your basement. What are your options here? Actually, there are some surprising possibilities of which you should be aware.
Don't Carpet It
One of the first things that many people choose to do to their basement floors is to add carpet or to cover it up with linoleum. This is actually the wrong move. There is nothing wrong with concrete basement floors, and using the best refinishing company in Washington DC and all the surrounding areas will help you give your basement a better look.
Concrete resurface services can help you add almost any look that you might want to your concrete basement floors. For instance, stamped concrete overlays Washington DC can be applied that allow you to give your concrete the look of another flooring type. Natural quarried stone is popular here. However, you can also use this method to give your floor the look of tile (large or small), cobbles, brick or even wood if you so choose.
Color Explosion
While concrete refinish companies will rely on texturing and patterning to give your dream substance, you will also need to add some color to your basement floor. Luckily for you, there are many color choices available. You can choose to make your basement floor almost any shade, and it can also have any finish you might want, from textured to high gloss or matte. You are only limited by your imagination and the skill of your decorative concrete contractor Washington DC.
Your Contractor
This brings us to the most important point. Not all concrete contractors are going to do the best job. If you really want to ensure that your basement renovation looks the way you imagined, working with the most skilled and reputable Washington DC concrete contractor is imperative.