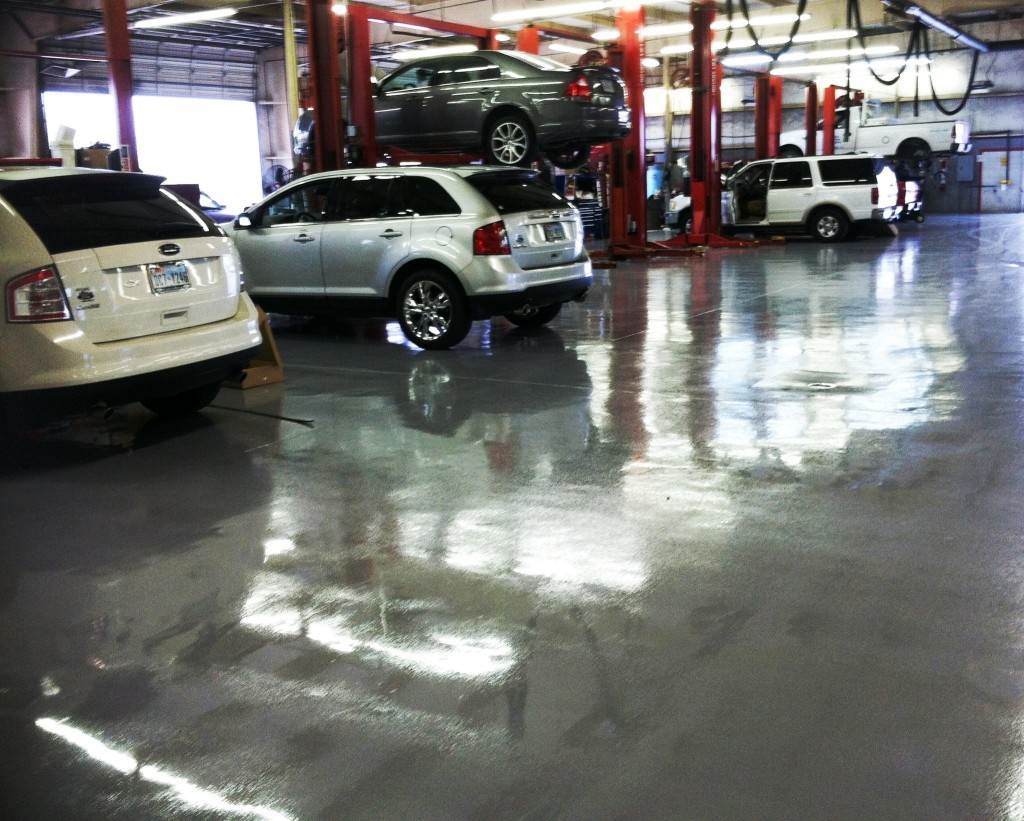 Just because you own and operate a service center in Maryland where technicians work on automobiles does not mean you have to sacrifice on appearance. Yes, your staff drops tools, oil and grease spills happen, and the technicians move different equipment around, but you can still have beautiful garage floors that resist various types of damage.
Thanks to advances in epoxy coatings, they are by far the best option to consider for the garage floors in your Maryland service center. You need to factor in two things. First, you want to provide your workers with a comfortable and safe work environment. Second, you want to make a positive impression on the customers you serve.
Because your technicians have busy schedules that require them to move around quickly, you want to do everything possible to provide nonslip garage floors. That way, if someone spills something, there is less chance of an accidental fall and injury. One of the many remarkable things about epoxy coatings is that a professional installer can either add aggregates or create a textured surface that makes it slip-resistant.
Then, there are your customers. Along with using epoxy in the service area of your Maryland business, you can have it applied to the floor in the customer waiting area. Remember, people use what they see to determine a business' quality. If you have beautiful floors, both potential and existing customers will feel more confident in the capabilities of your company.
In addition to a broad range of colors, aggregates, and textures, you have another incredible option for enhancing the appearance of the garage floors and those where customers wait. The installer can use a product like SunMetal FX in combination with the epoxy coating to create a surface that resembles craters on the moon or a 1970s lava lamp.
Not only that, but this particular coating produces a finish as smooth and shiny as glass. Just imagine the motivation your technicians will have with stunning garage floors at your Maryland service center, and the positive impression made on customers by choosing the right coating.